Tickets
Otto & Astrid's Haus Party
Edinburgh Festival Fringe
BUY TICKETS
Otto & Astrid's Joint Solo Project
Edinburgh Festival Fringe
BUY TICKETS
Otto & Astrid's Joint Solo Project
Hull Freedom Festival
BUY TICKETS
Merch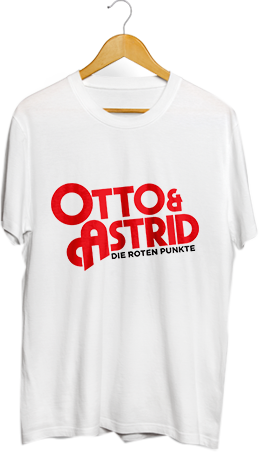 Buy now
About
Otto & Astrid are Berlin's Prince and Princess of art rock and Europop and the two halves of Die Roten Punkte (The Red Dots). They are super musicians and unparalleled performers of stellar proportions - gigantic and explosive.
Tragically orphaned as children, the brother and sister duo ran away from their small rural hometown and ordinary childhood, to Berlin, and knew instantly they had found a place among the counterculture, a home in a squat - and the solace and saviour of the Rock'N'Roll music.
Die Roten Punkte was soon born, and the best band in the world was bestowed upon the world.
read more